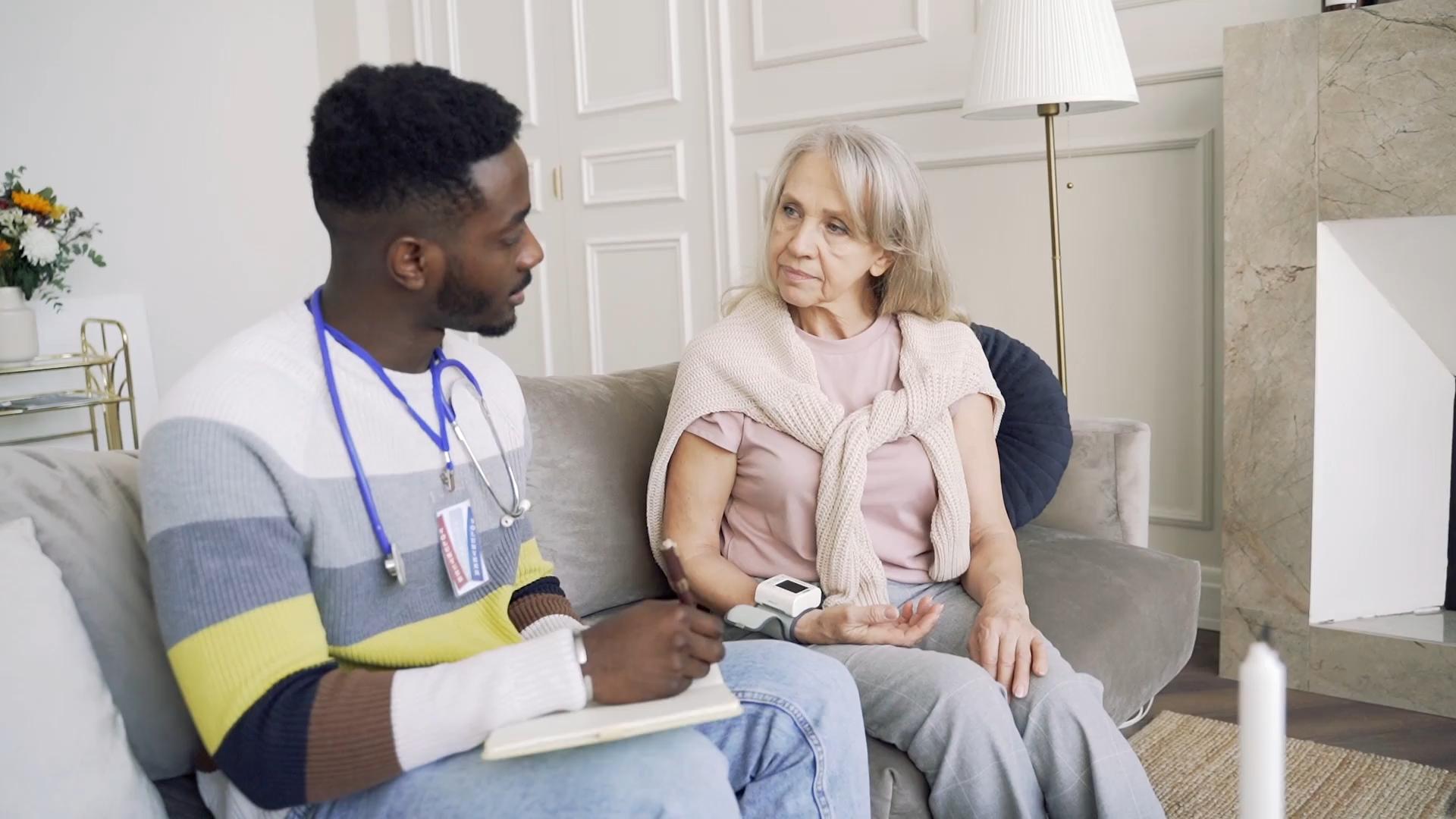 We make deciding on the type of care suitable for you or your loved ones very easy. With guidance from our experienced home care specialists at Emerald Total Care; you and your loved ones are in safe hands. At Emerald Total Care, our goal is to help seniors and their families feel comfortable with their care options. 
Here are some of our caregiving services you or your loved ones can benefit from:
Many seniors go through social isolation which has been linked to a wide range of 
adverse health issues such as depression, falls, dementia, malnutrition and other chronic health conditions. Some seniors also have to deal with age-related conditions all on their own which makes it difficult for them to go through their daily activities. At Emeralds Total Care, we believe that no senior deserves to be left alone. Do you have a loved one in need of companionship due to your daily busy schedules? Our caregivers are here to offer your loved one the companionship, love, respect, care and support that they deserve. They will ensure that your loved ones stay socially engaged in order to improve their health conditions and well-being. We offer a wide range of companion care services be it at home, in the hospital, or in healthcare facility settings. Are you in need of a 24 hour home care services for loved one who is chronically ill or a post-surgical patient? Emerald Total Care is here to help. 
MEDICATION REMINDERS SERVICES
Taking assorted medications correctly or diligently can be very challenging for some, especially the seniors. It's either they forget to take their medications on time or they do not take the correct dosage. Emerald Total Care is here to make the process easier.  Although our caregivers cannot administer medications, they can provide medication reminder services. They will ensure that your loved ones take their medications as scheduled, properly and cautiously. 
Good nutrition should be of paramount importance to all ages in order to enjoy good health and well-being. As you age, your body and life change, even your diet should be monitored and properly planned. Yet many seniors are at risk of inadequate nutrition. This happens in most cases because they don't want to bother with preparing a meal or cleaning up afterwards. Most seniors cannot do these on their own possibly due to some health challenges. Emerald Total Care is here to make things easier for your loved ones. Our caregivers can help prepare meals suitable for your loved one's specific dietary needs or restrictions, yet according to their preferences, tasty and mouthwatering. We will ensure that your loved one enjoys homemade meals with appropriate nutrients for the body and without stress. 
LIGHT HOUSEKEEPING 
Do you run a daily busy schedule hindering you from helping your loved ones with chores like housekeeping and laundry? Or is your loved one in need of help with chores like housekeeping? We are here to take the stress off your shoulders with our light housekeeping services. At Emerald Total Care, our caregivers can help with dusting, sweeping, cleaning bathrooms, mopping, cleaning kitchens, taking out the trash, straightening all rooms, organizing closets and drawers and so on. We can also wash, dry, fold, iron and put away clothing, bed sheets, and towels for your loved one. We take the stress off your loved ones' back while they only take up the simpler chores if there is no trouble with mobility or other health conditions. 
 RELIABLE TRANSPORTATION SERVICES
Transportation is one very important need of the seniors as it helps to aid their independence and social engagements. It becomes a challenge when there is no 
secured or consistent means to go for doctor's appointments, go shopping, visit barber's shop, beauty salons or catch up with family and friends. At Emerald Total Care, we also provide safe and reliable transportation services especially for seniors who are not able to drive. We can provide transportation services for your loved ones and companionship while they go for medical appointments. We are here 
to get your loved ones safely to anywhere they choose to go. 
GROCERY SHOPPING/ERRANDS
Moving around or running errands can be demanding and challenging for seniors, especially for those that cannot drive. Do you have a loved one facing such challenges? Emerald Total Care is here to help out. We can run your loved ones' errands for them effectively and accurately. 
We can help with grocery shopping, bill paying assistance and other errands such as getting prescriptions or other needed items. Your loved ones can rest while we run their errands. 
FAMILY RESPITE CARE 
Do you need a break from primary caregiving or a relief from caring for a loved one in order to have enough time for your career or personal businesses? We are here to help you care for your loved one while you have the much-needed time to do other things. This is known as respite care services. Our respite caregivers are dependable and highly qualified to provide 
the care, love and support your loved one needs. 
HOSPITAL SITTER SERVICES
Caring for a loved one admitted in a hospital can be back-breaking and demanding. Are you in need of the service of a highly trained, empathetic and compassionate caregiver to provide hospital sitter services to your loved one; while you have the much needed time for other personal businesses? At Emerald Total Care, our specialized caregivers will help make your loved one's stay in hospital as comfortable and stress- free as possible.
Call us today to experience our reliable caregiving services! At Emerald Total Care, we truly care!