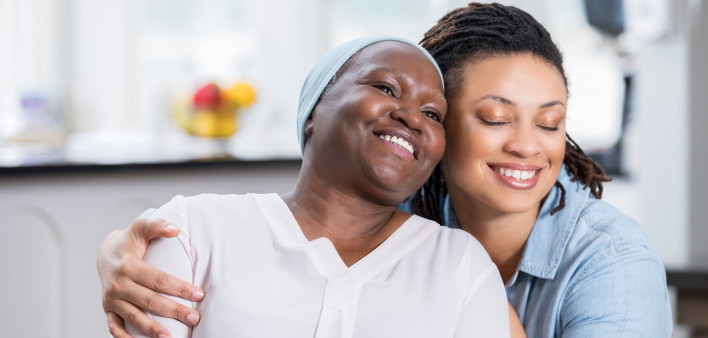 Amnesia is when a person has difficulty memorizing or recalling information that is stored in memory. A form of memory loss where someone is unable to recollect facts or past experiences. Seniors are mostly prone to memory issues. As we grow older, we experience physiological changes that can cause setbacks in brain functions. It takes time to recollect and learn information. Certain brain changes are unavoidable when it comes to aging. It should be noted that major memory problems are not one of them. Being a little forgetful is completely different to having amnesia. Amnesia refers to a large-scale loss of memories that should not have been forgotten.
HOW DO YOU KNOW YOUR LOVED ONE IS SUFFERING FROM AMNESIA?
Here are some symptoms caregivers should look out for in their loved ones
-Frequently losing or misplacing things
-Frequently forgetting conversations, appointments, or events
-Difficulty remembering the names of new acquaintances
-Difficulty following the flow of a conversation
TIPS ON HOW TO CARE FOR AMNESIA PATIENTS
Memory loss is a common complaint among seniors and their caregivers. There are ways to help the seniors improve their memory. They include :
You can help your loved ones get enough sleep. Good sleep helps to activate changes in the brain that aid memories. It also strengthens connections between brain cells and helps in transferring memories from short-term to long-term memory. This means the new memories your seniors make are more likely to stay with them.
As a caregiver, ensure that your loved ones sleep in a very comfortable environment in order to have an undisturbed sleep.
You should monitor and plan your loved ones' diet. Ensuring that their meals contain the right proportion of nutrients needed for good health. Most importantly, foods that are high in cholesterol, artery clogging foods detrimental to the heart and can cause damage to the brain should be avoided. For example, dairy, fried foods, beef or steak, etc. Their diet should include foods high in mono- and polyunsaturated fats, such as fruits, vegetables, nuts, fish, etc. This will help to prevent blood vessels from getting clogged or damaged and reduce the risk of memory loss and stroke.
You should help to keep your loved ones active. Encourage them to engage in exercise sessions. Take a walk with them. Physical engagements will help to improve their mental health. It will also lighten the mood and improve appetite as well. All these aid improvements in memory
Engage your loved one in some brain exercises. Let them play games that involve calculations like Ludo game, Chess, etc. You can give them a list of names or items to memorize and later to recite by heart. These can help to improve cognitive function and memory. Keeping one's mind active with new challenges can activate the memory.
Social activities can help to improve the seniors' mental health and memory. Take your loved one out to spend time with family and friends and even attend events that can help maintain and improve mental functions such as going to movies, art exhibitions, etc.
CONCLUSION
Life can be so challenging for seniors suffering from memory loss. Some of them may decide to withdraw from social engagement and limit their day-to-day activities. As a caregiver, it's important to encourage regular activities that are both enjoyable and stimulating. By participating in some satisfactory activities that improve cognitive ability, seniors living with memory loss will surely gain confidence, social connections and a sense of purpose. Engaging in active mental activities is of great importance to health, well-being and longevity of the seniors.