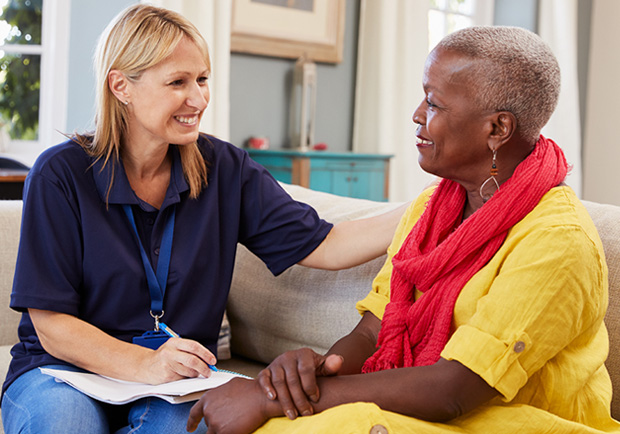 Insomnia is a sleeping disorder that can make it hard for one to fall asleep or cause one to wake up too early and not be able to get back to sleep. Insomnia is one of the most common sleep disorders in the seniors. It occurs more frequently in persons over the age of 60 who sleep an average of six hours instead of the eight hours that most adults sleep. 
SLEEP AND AGING 
As we grow older, we often experience normal changes in our sleeping patterns, such as sleeping too early, waking up too early, or not being able to sleep deeply. However, disturbed sleep or waking up tired every day, and other symptoms of insomnia are not a normal part of aging. Sleep is just as important to the physical and emotional health of an elderly one as it was when they were younger.
Seniors who don't sleep well are more likely to suffer from depression, memory problems, excessive daytime sleepiness, and experience more nighttime falls. Insufficient sleep in the elderly increases the risk of accidents such as falls and other serious health conditions such as diabetes, cardiovascular disease, depression, cognitive impairment

and weight problems.
SYMPTOMS OF INSOMNIA IN THE SENIORS
How do you know your elderly loved one is suffering from insomnia? Here are some of the symptoms may have to watch for: 
–

Sleeplessness at night
–

Not being able to sleep deeply at night
–

Waking up too early
–

Waking up tired every day 
–

Daytime tiredness or sleepiness
–

Irritability, depression or anxiety
–

Lack of concentration 
–

Increased errors or accidents
–

Worrying about not being able to sleep
CAUSES OF INSOMNIA IN THE SENIORS 
There are a number of factors contributing to sleep disruption in the elderly. They include :
SLEEP DISORDERS 
Sleep disorders such as Restless Legs Syndrome (RLS), sleep apnea or snoring often occur frequently in the elderly disrupting their sleep. 
STRESS 
Transition from work to retirement, the death of a loved one, or relocating from a family home can cause stress. Stress also contributes to sleeplessness in the elderly.
POOR HEALTH CONDITIONS 
Pain or health conditions such as a frequent need to urinate, pain, asthma, diabetes, osteoporosis, and Alzheimer's disease can interfere with sleep disorder in the elderly. 
POOR SLEEP HABITS AND LIFESTYLE 
Sleeping at irregular hours, falling asleep with the TV on, consuming alcohol or smoking before bedtime are habits that can cause sleep problems in older adults. 
MEDICATIONS 
Due to some health issues in the elderly, they tend to take more medications than younger people. The side-effects of some of such drugs can impair sleep. 
LACK OF SOCIAL ACTIVITIES 
When an elderly person does engage in social activities such as family or work in order to remain active, he or she may never feel sleepy or get any sleep at all as the body has not been put to use. 
CARING FOR SENIORS LIVING WITH INSOMNIA

 
To care and help your elderly loved one suffering from Insomnia, the following tips can be employed 
IDENTIFY THE CAUSE FIRST 
You should start by identifying and addressing issues that may be causing sleep disruptions such as medications or other medical conditions. After identifying the cause, addressing the problem becomes easier.
MONITOR THEIR DIETS 
To help your loved one prevent or treat insomnia, the following diet tips should be considered :
–

Ensure to help your loved one to cut down on a diet high in sugar or carbohydrates such as white bread, white rice or pasta. They can keep one awake at night. 
–

Your loved one should also avoid large or spicy meals before bedtime. They can cause discomfort and indigestion. 
–

Make sure your loved one eats moderately before bedtime and does not go to bed hungry. 
–

Your loved one should minimize liquid intake before sleep to limit how often he or she wakes up to use the bathroom at night.
–

You should help your loved one limit the intake of caffeine, avoid alcohol and smoking. 
COMFORTABLE ENVIRONMENT FOR SLEEP 
 As a caregiver, you should be sure that your loved one's bedroom is comfortable enough for sleep. Confirm that the bedroom is dark, quiet, and cool. Switch off all appliances that can cause noise such as television or radio sets. You can also help your loved one create and follow a regular sleep routine that includes relaxing music, a warm bath, reading, or any other calming activities. 
MONITORING THEIR MEDICATIONS 
Prescription drugs to treat insomnia usually have side effects, such as daytime drowsiness. They can increase the risk for falls, hip fractures, and accidents in the elderly. These medicines are not usually recommended for long periods of time. You can Talk to your loved one's doctor about which prescription medicines are safest.
KEEP THEM ACTIVE 
Help your loved one to remain as active as possible during the day. Encourage them to go through some exercise sessions daily and take a walk with them. All these will help to prepare them for a better night's sleep. 
CONCLUSION

 
Truly, old age comes with a lot of health challenges. Sleep disorder can be one of these health conditions. A complicated condition which may be temporary or chronic and can as well lead to psychological and physical ill health. Insomnia can be so challenging for the elderly living with it. Caring for them is not an easy task either. Caregivers should with immediacy, contact their loved one's doctor in any case of sleep disorder. Families and caregivers should endeavour to show their loved ones living with Insomnia compassion and support as this can go a long way in improving their health conditions and quality of life.