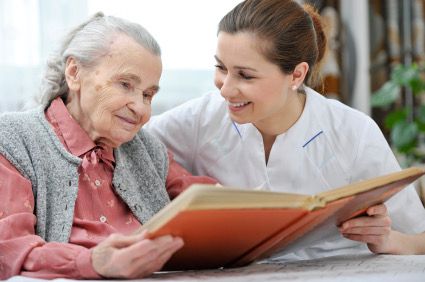 Depression is a mental and emotional disorder that involves a persistent feeling of sadness and loss of interest. It is different from the mood swings that people regularly experience as a part of life. When a senior is suffering from depression, it is called Geriatric Depression. Seniors are more likely to have feelings of sadness and "blue" mood occasionally. This feeling does not always meet the full criteria for major depression. However, if left untreated, it can lead to major depression .
Depression in older adults if not quickly managed can reduce quality of life, and it poses risk of suicide. Nevertheless, with proper care from loved ones and care providers, a senior who suffers from depression can still maintain a high-quality of life. 
WHY DO SENIORS FALL INTO DEPRESSION? 
There is really no single cause for depression in any age group. It was however reported that there could be a hereditary link to the disease. Nevertheless, as we grow older, the psychological, biological and social factors that come with old age can increase the risk for depression. These can include :
HEALTH ISSUES 
 Long term illness, chronic or severe pain, sensory impairment, damage to the body appearance due to surgery or sickness can all be risk factors to depression in older adults.
TRAUMATIC EXPERIENCES 
Shocking events such as abuse especially from loved ones or the recent death of friends, family members – spouse or partner, and pets are common pointers to depression in older adults.
SECLUSION 
Feeling isolated, living alone, a decline in social circle due to deaths or relocation, mobility restrictions due to illness or a loss of driving privileges can also be risk factors to depression in seniors.
FACING MORTALITY 
 Fear of death or dying as well as the panic of growing older and the challenges that come with it can also contribute to depression in older adults. 
REDUCED SENSE OF PURPOSE. 
Retirement, loss of identity, dignity, self-confidence, and financial security can also increase the risk of depression in the elderly loved ones.  
If substance or drug abuse by seniors is not detected early enough by their families or caregiver, there may be severe decline in quality of life and health. This is also a common factor to depression in older adults. 
HOW DO YOU RECOGNIZE DEPRESSION IN SENIORS? 
Seniors suffering from depression show some certain signs and symptoms. Some of them include 
-Feelings of despair
-Health issues with no perceptible cause
-Solitary behaviours and Social isolation
– Exhaustion 
-Sleep disorder (difficulty falling asleep, oversleeping, or daytime sleepiness)
-Loss of self-worth (worries about being a burden to family and friends or feelings of worthlessness 
-Weight loss
-Loss of appetite 
-Decline in personal hygiene 
-Memory problems
-Fixation on death and thoughts of suicide
-Slowed movement or speech
-Increased intake of alcohol or using drugs in secret
-Loss of interest in recreational activities or hobbies
-Lack of concentration
CARING FOR SENIORS WITH DEPRESSION 
Caring for seniors living with depression can be challenging and stressful. This is because the very nature of depression can interfere with their ability and thoughts to seek help, and their self-esteem. It can be even more difficult especially if they don't believe depression is a real illness, too proud, ashamed to ask for assistance, or battling with the fear of becoming a burden to their families.
Here are some tips families and caregivers of seniors living with depression can employ to help their elderly loved ones come out of depression 
1. PROPER FEEDING 
When caring for elderly loved ones living with depression, caregivers should plan and prepare healthy meals for them.
Their meal should contain the right proportion of vitamins needed to improve or manage their health conditions. A poor diet can make depression worse, so caregivers should make sure their loved ones eat rightly. 
2. SHOW THEM YOUR SUPPORT 
Caring for your elderly loved one who is depressed, you should make a difference by giving him or her emotional support. Lend a listening ear to your loved one with patience, compassion and hug them often. Do not criticize their feelings, but point out realities and offer hope. You can also help by ensuring that your loved one gets an accurate diagnosis and appropriate treatment. Help to find a good doctor, accompany them to appointments, and offer moral support. 
3. HELP WITH SLEEPING PROBLEMS 
Many seniors who live alone are prone to sleeping problems which can worsen depression. To prevent this, ensure that your elderly loved one keeps a regular sleep schedule and does not take daytime naps.
4. WATCH FOR SUICIDE WARNING SIGNS 
Seek immediate professional help early enough if you suspect that your loved one is thinking about suicide.
5. HELP TO LIVEN THEIR SOCIAL LIFE Invite your loved one out. Depression is less likely when one's mind and body is active. Suggest activities you know your loved one will enjoy: walks, a trip to the movies—anything that provides mental or physical stimulation. You can also organize regular social activities such as group outings, visits from friends and family members. Visits to the local senior or community center can also help them fight isolation and loneliness. 
6. MONITORING THEIR TREATMENT AND MEDICATION 
Encourage your elderly loved one to follow through with treatment and ensure they take medications regularly and obey doctor's orders in terms of dosage, lifestyle and diet. Depression usually recurs when treatment is stopped too soon, so help your loved one keep up with their treatment plan. 
CONCLUSION
Struggling with depression is much tougher for people who have lost their sense of purpose in life. Families, friends and caregivers of seniors living with depression should help them find their sense of purpose, well-being and safety 
by showing them love, care and support. This will in a great deal help them keep the depression under control and improve their health conditions.