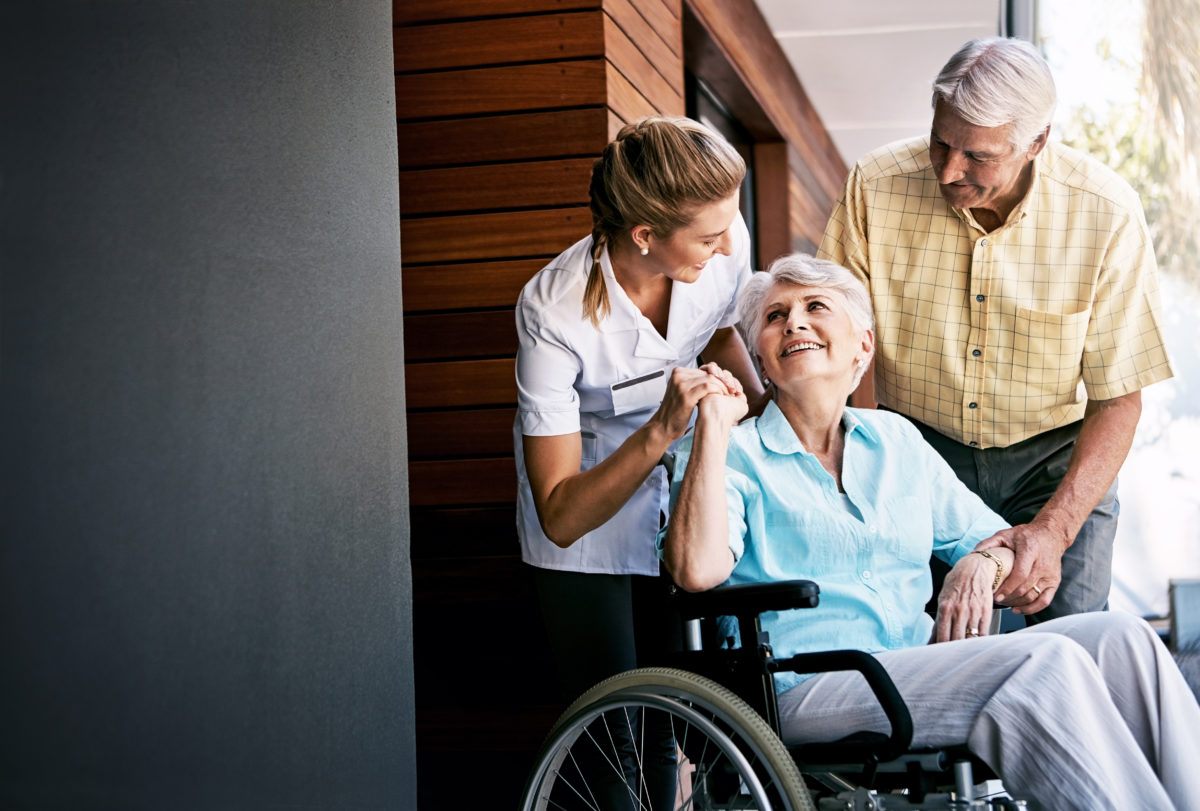 Considering the differences between hospice and palliative care, can really be confusing. You might have even heard them used interchangeably. But palliative care and hospice are not the same. Despite the fact that they have a lot in common, there are some important differences. As a patient with life-limiting conditions, understanding these differences is important to making healthcare decisions.
Hospice care

is compassionate comfort care (as opposed to curative care) for people facing a terminal illness with a prognosis of six months or less, based on their physician's estimate if the disease runs its course as expected. It is for people who are nearing the end of life. Again, the goal is to help you feel better and to get the most out of the time you have left. But you no longer get treatment to try to cure your illness.
Palliative care

is compassionate comfort care that provides relief from the symptoms of a serious or life-limiting illness. Palliative care can be pursued at diagnosis, during curative treatment and follow-up, and at the end of life. It is to help you feel better physically, emotionally, and spiritually while doctors also treat your illness. It can include care such as pain relief, counselling, or nutrition advice.
WHAT DO THEY HAVE IN COMMON? 
Palliative and hospice care are medical care aimed at supporting people of all ages with serious, long-term illnesses such as Stroke, Cancer, Dementia, Liver disease, Heart failure and so on. 
Regardless of the health condition, the ultimate objective of both palliative and hospice care is to:
–

increase overall comfort
–

help improve quality of life
–

provide emotional support for you and your family
–

help you make important decisions about your medical treatment
–

Neither type of care requires you to give up your primary doctor. Both palliative and hospice care will work with your primary doctor to coordinate and manage your care.
WHAT MAKES THEM DIFFER? 
There are some differences between hospice and palliative care. Here they are :
WHEN DOES THE CARE HAPPEN? 
PALLIATIVE CARE: This care can happen at any time during a serious illness especially from the moment of diagnosis. You don't have to be near death to get this care.
HOSPICE CARE: This care happens towards the end of life. It can be an option when a cure is no longer possible or you decide to forego further life-prolonging treatment. It becomes an option after your doctor must have estimated that you have less than 6 months to live.
WHERE DOES THE CARE HAPPEN?

 
PALLIATIVE CARE: This type of care can be provided in the hospital, at your doctor's office, in a nursing home, and even in your home.
HOSPICE CARE: The care is often provided in the patient's home. But it could also be a place like a nursing home or retirement center. It may also be given in hospice centers, hospitals, or other facilities.
WHO PROVIDES THE CARE? 
PALLIATIVE CARE: There are doctors and nurses who specialize in this field. Your doctor may also provide some of this care. Other types of experts such as social workers, counsellors, therapists, and nutrition experts may also be of help.
HOSPICE CARE: In hospitals, hospice centers, and other facilities, care is provided by doctors, nurses, and others who specialize in hospice care. In the home, a family member is usually the main caregiver. But the family member gets help from care experts who are on call 24 hours a day.
HOW IS THE SERVICE PAID FOR? 
PALLIATIVE CARE: Most health insurance covers palliative care. But the amount of coverage may vary.
HOSPICE CARE: Health insurance usually covers hospice care. It's also covered by Medicare and Medicaid. You are eligible for hospice care regardless of your ability to pay.
CONCLUSION

 
The objective of both hospice and palliative care is pain and symptom relief. However, the prognosis and goals of care tend to be different. Hospice is comfort care without curative intent for patients nearing the end of life; the patient no longer has curative options or has chosen not to pursue treatment because the side effects outweigh the benefits. Palliative care is comfort care with or without curative intent. It is very important for every patient suffering from life-threatening or life-limiting health conditions to know the similarities and differences between hospice care and palliative care to be able to make healthcare decisions correctly. 
REFERENCES

 
 https://www.healthline.com/health/palliative-care-vs-hospice#how-to-decide
 https://www.uofmhealth.org/health-library/abq0033
 https://www.vitas.com/hospice-and-palliative-care-basics/about-palliative-care/hospice-vs-palliative-care-whats-the-difference/