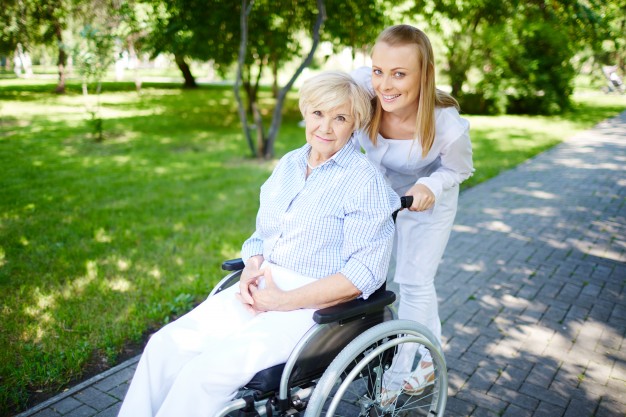 Recuperating after any type of surgery can be very challenging. Seniors, most especially, need special care and attention after a surgical procedure. Post-surgical procedures usually entail wound care, medications and doctor's appointments. It is therefore advisable to get the service of a professional caregiver to help with post-surgical care. The caregiver can also assist with other many activities such as light housekeeping, transportation, and support tasks especially when experienced family members are not available to care for the post-surgery patients
DUTIES OF A CAREGIVER TO A POST SURGERY PATIENT 
Here are some of the ways a caregiver can provide assistance and care to a post surgery patient at home until full recovery. 
POST-SURGERY MONITORING

 
It is very important to monitor a loved one's condition particularly in the first few days after surgery. This is to note if any case of complications arises. The caregiver can help watch over the surgery patient and call for medical attention if need be. The caregiver can also help to remind the patient to take his or her medications, help with physical therapy, and assist with basic tasks like dressing and bathing.
COMPANIONSHIP AND ENCOURAGEMENT 
Caregivers don't just provide assistance physically to their clients or loved ones but they also provide emotional support, companionship and compassionate care to them. Encouragement, love, care and support from a caregiver to a post surgery patient at home can greatly contribute to the patient's full recovery. 
Post-surgical procedures also comes with strict diets that the patients would have to stick to for quick recovery and wellness. This is because nutrition is another essential catalyst to the healing process. Trying to plan or prepare a meal can be very difficult for someone who had just gone through a surgical procedure. The caregiver can help plan the diet, prepare and cook meals for the recovering patient and make sure that meals contain the right proportion of nutrients needed to aid and hasten their recovery. It is also of great benefit for a loved one who had just gone through surgery procedures to have someone around at mealtimes. Apart from getting help with meal preparation, it can as well as help to stimulate their appetite. 
KEEPING FOLLOW-UP APPOINTMENTS
Follow-up appointments is usually required after a surgery procedure for the doctor to check the patient's recovery process. In a case where family members are not available, possibly busy with other activities, the caregiver can drive the patient to doctor's appointments. The caregiver can as well help with therapy appointments and prescription refill. 
MEDICATIONS 
After a surgical procedure, new prescriptions may be prescribed by the doctor to aid the patient's recovery depending on the type of surgery carried out. The caregiver can help obtain the prescriptions ahead of time as having them already at home is of great importance. The caregiver will also ensure that the medications are taken regularly and according to the required dosage. 
GROCERY SHOPPING AND ERRANDS 
Grocery shopping or running errands can be an arduous task when recovering from a surgical procedure. The caregiver can also help to run errands, shop for groceries or pick up prescriptions from the pharmacy so that the surgery patient can stay indoors and get some much-needed rest. 
HOUSE CLEANING 
Keeping the house clean and carrying out household chores can be a daunting task  when recovering from a recent surgery . A caregiver can help to take care of some of the backbreaking household chores such as vacuuming, mopping, dusting, sweeping and laundry. This will give the patient the luxury of taking time to rest and get full recovery. 
BILL PAYING ASSISTANCE 
Getting bills paid after a surgical procedure can be cumbersome and overwhelming. The caregiver can help keep the post-surgical patient's bills organized and in order by making phone calls to inquire about billing questions on the patient's behalf and help with the payments of the bills. 
CONCLUSION

 
Every post surgery patient needs to be carefully monitored, cared for and should be shown love and compassionate care. 
For a smooth and speedy recovery, a post-surgical patient should hire the service of a professional caregiver. This should be considered especially when other family members are busy or too occupied to help out with the recovery process. Caring for a post surgery patient can be stressful and overwhelming yet the caregiver too should ensure that the patient is well cared for a safe and smooth recovery.
REFERENCES